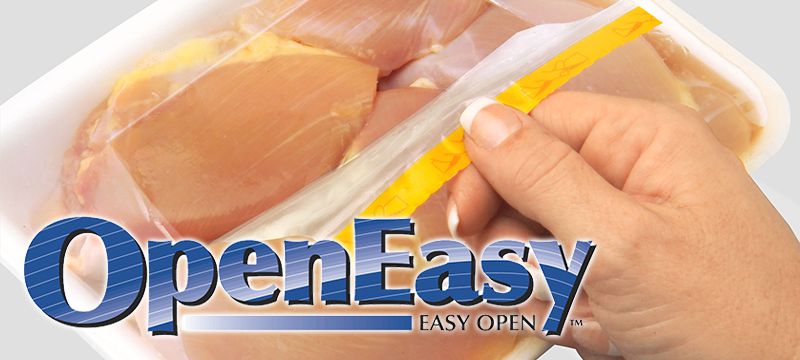 OpenEasy™ is a patented easy open feature for flexible packaging. Maintaining a hermetic package, OpenEasy is the first system of its kind designed to be compatible with barrier films. OpenEasy is applicable to both shrink and non-shrink applications.
The OpenEasy material is a pressure-sensitive tape with a non-adhesive linear edge that provides an area to hold onto and pull, to open the package.
The OpenEasy applicator retrofits to your wrapper and is mounted inline and adjacent to the wrapper film roll unwind. To create the easy open feature, the applicator intermittently perforates the packaging film, cuts the OpenEasy material to a specific length, and applies it in register, over the perforation, completely sealing the package.
The OpenEasy applicator is designed and built to provide flexibility and ease of operation and change-over.
Sealstrip is the only easy open materials manufacturer that also designs and builds applicators for retrofit to all the world's packaging machinery.
Perfect for:
Pizza
Case Ready Meats
Cheese
Learn More: