Resealable Packaging Solutions
Sealstrip will add easy open, easy reseal, and tamper evidence to your package. Peel&Seal will add easy reclose to your package. FreshPak will add easy open and easy reclose to your package. SealAcross will add easy, full width opening and easy reseal, in the cross direction of your package.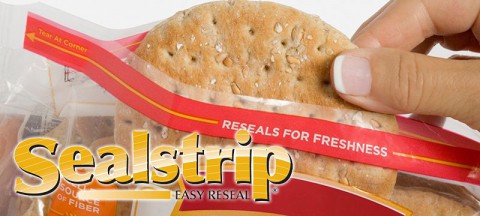 Sealstrip
Flexible Packaging's solution is Sealstrip's easy open, tamper evident, resealable, RECYCLABLE systems - retrofit applicators for baggers and wrappers and the convenience feature materials.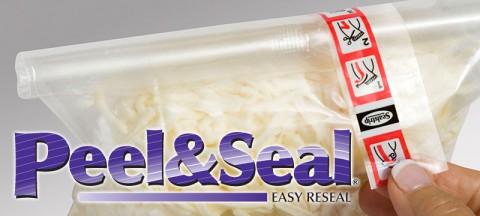 Peel&Seal
The most cost effective, consumer friendly reseal on the market, Peel&Seal is easy to use, space efficient and keeps the product fresh.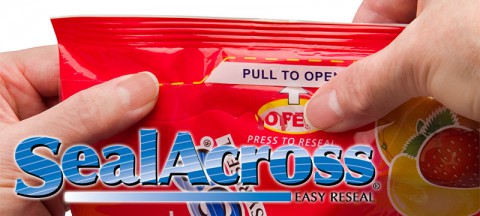 SealAcross
SealAcross is Flexible Packaging's solution for easy open, tamper evident, resealable, RECYCLABLE systems - retrofit applicators for baggers and wrappers and the convenience feature materials.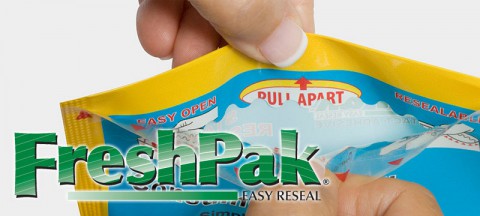 Freshpak
FreshPak is easy to open, easy to reseal, tamper evident and there are no tracks to line up!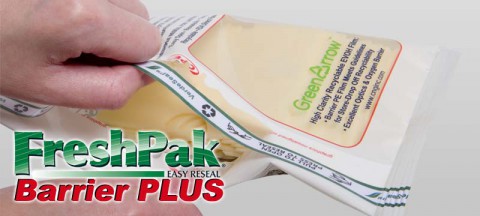 FreshPak Barrier PLUS System
The FreshPak Barrier PLUS System provides superior barrier protection, recyclability, and an easy open, resealable feature with unique TamperTear feature for enhanced tamper evidence.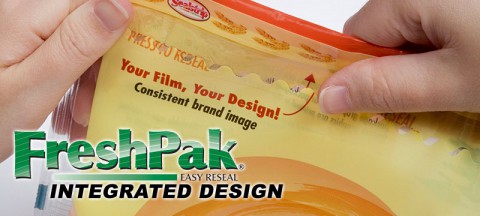 FreshPak Integrated Design
FreshPak Integrated Design is Flexible Packaging's solution for brand-integration with easy open, tamper evident, and resealable.
Why add Easy Reseal?
Keep your Brand Top of Mind
Value Added Features Grow Sales
Portability and Containment
Protection and Freshness
Easy to Store and Reduces Waste
Recyclable
Headache-Free Materials
Sealstrip Materials are manufactured in the USA in our American Institute of Baking (AIB) Superior Rated, audited facility. This rating ensures our products are safe for use with food products. Our customers count on us to keep their production lines running, with our inventories high enough so theirs can be low. Hours of continuous operation between roll changes, and maximizing in line efficiency with high quality builds our customer loyalty.
Easy to Implement Applicators
All of our applicators are designed for seamless integration with the wrapper. Our applicators apply the easy open and/or resealable material, forming the feature, then the film flows into the package forming area. Our applicators have been recognized by plant and production managers worldwide as the most efficient systems available. All systems are manufactured in the USA.
Resealable Packaging FAQs
What is the next step if I'm interested in your products?

Give us a call, we'll collect basic info on your product, film, and equipment. We'll send you sample packages. Upon your favorable review of our products, we can discuss budgetary pricing. If we'll still moving forward, we'll request 50' of film with which we will do testing to determine the correct adhesive for your product and film as well as make you custom samples that represent your product, in your film, adding our resealable feature.
How can I test your product?

Upon approval of samples, we can provide you with either a sample roll of our product, for some products we can do an in-plant applicator trial, and for some products we can pre-apply the feature to your film and it can be run on your packaging equipment.
How many times does it reseal?

It depends on your product and your film. We test every film with several adhesives to see which is the best fit. Things like excessive crumbs, oil, grease, or powders will affect the seal integrity and the number of reseals achieved.
Does it work on any film?

Yes, but, as with anything, there are rare exceptions. Our resealable products work well with a wide variety of films but because we have several different base adhesives to choose from, we ask to test your film and age it with our product in a similar environment to simulate usage and chose the best adhesive for your specific film and application.
Is it food safe?

We have a few direct food contact options, and all of our standard tapes are approved for indirect food contact.
Is it FDA approved?

For packaging materials, the FDA does not "approve" products. The FDA publishes the Code of Federal Regulations. 21CFR is the code in which packaging and tape are covered. Manufacturers and suppliers have the obligation to review the regulations and determine compliance. Therefore, all Sealstrip products comply with indirect food contact regulations and some of Sealstrip's products comply with direct food contact regulations.
What other companies use your features?

For over 30 years, Sealstrip has partnered with some of the world's largest companies to create award winning resealable packages. A very short list of our customers includes: ConAgra, Walmart, Mission Foods, PepsiCo, Pepperidge Farm, Gillette, Fresh Express, and Hershey. Our product applications have a wide variety including frozen chicken and meatballs, refrigerated meats, tortillas, snack/chips, frozen vegetables, flatbreads, disposable razors, salads, and candies to name a few.
Isn't this the same as a label?

No. Our resealable tape runs the full length of the package. The advantage being, as you use the product and pull back the tape you expose new adhesive with each reseal, allowing the tape to last much longer than a label generally will. Label machines are costly, and labels cost 2 to 3 cents per piece and our tape comes in at around 2 cents for an entire foot of tape.
In what regions do you sell?

Sealstrip products are distributed in the U.S.A. and world-wide with the assistance of a distributor network. If you would like to find a Sealstrip distributor in your geographic area, please call 1-888-658-7997, extension 111, and a Sealstrip customer service representative will be happy to locate a nearby distributor.
Is the reseal tape a double-sided tape?

No, it's a singled-sided, pressure sensitive adhesive that, in some cases, has a dry edge for gripping.