With 50 years of engineering innovative solutions, Sealstrip Corporation provides flexible packagers with the resealable and easy open packaging solutions that are essential to compete in today's consumer market. The company designs and manufactures applicators that retrofit to customers' existing wrapping machinery. Sealstrip also manufactures the pressure-sensitive tapes used to form the easy open and resealable features on flexible packages. Over the years, Sealstrip packaging designs have won a variety of prestigious awards from Flexible Packaging Achievement Awards, to Worldstar and AmeriStar Awards. Although Sealstrip distributes worldwide, products are designed and made in the USA.
In addition to a dedication to customer support, Sealstrip employee tenure is an average of 15 years and growing - providing an extensive amount of industry experience and product knowledge! The company has recurrently been one of Pennsylvania's Best Place to Work and holds strong Values of:
Family
Teamwork
Integrity
Individual Development
Innovation
Excellence
As a certified Women's Business Enterprise, Sealstrip Corporation is owned and managed predominantly by women.
Sealstrip Corporation is a Trusted Member of the Following Associations: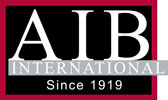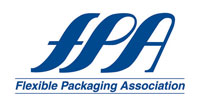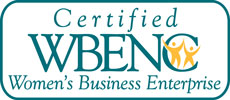 Brief History
Sealstrip's roots began with Formatron, founded in 1959, by Pat Forman. Intrigued by the new shrinkable film introduced by DuPont, he built and patented the first Automatic L-Sealer for shrink packaging.
In the late 1960's, in response to customer requests for an easy open system for shrink packaging, Pat Forman invented Shrink-String. Shrink-String was applied on the inside of the shrink film, by a Shrink-String applicator and provided an easy open for shrink packaging.
In 1967, Tearstrip Systems, Inc. was formed to manufacture the newly developed Shrinktape and the required applicator to be retrofitted to various shrink-wrappers.
In the late 1970s, in response to a customer request, the Sealstrip® Resealable Package was developed. Sealstrip provides easy open, reseal and tamper evident features.
In 1979, Sealstrip Corporation was formed to manufacture the newly developed Sealstrip System tape and the required applicators that were retrofitted to various wrappers.
The two companies, Tearstrip Systems and Sealstrip, worked together, answering consumer demands for easier packaging. The systems include pressure sensitive tapes and the applicator/converting equipment to create the convenience features for flexible packaging.
In 2002, the two companies merged and have since been providing easy open and resealable features as Sealstrip Corporation.
Over the years, Sealstrip has counted some of America's largest and best known companies as our loyal customers. The company growth has been measured and deliberate, and we have experienced the ups and downs of the consumer economy over several decades. Sealstrip is proud of our many long-term relationships with employees, customers, and suppliers. As Sealstrip thrives through the 21st Century with new innovative solutions, we look forward to our continued success, stability, and growth.