Meeting Compliance & Food Safety Standards
Sealstrip is dedicated to providing innovative products that continuously meet the increasing standards of food safety around the world. In addition to our AIB audited production facility and hygienic applicators, our pressure sensitive tapes and labels meet and exceed necessary compliance standards for food safety.
Sealstrip Corporation has met the requirements for the GFSI-recognized IFS PACsecure certification at a Higher Level as of May 2022.
When considering protecting your products and the future demands of food safety, Sealstrip offers resealable tape options from basic to advanced compliance. Based on US regulatory food safety analysis, the required compliance is met by our Level 1 products. Some applications may require a higher level of compliance to satisfy internal food safety initiatives. For additional compliance and protection, Levels 2 and 3 are available.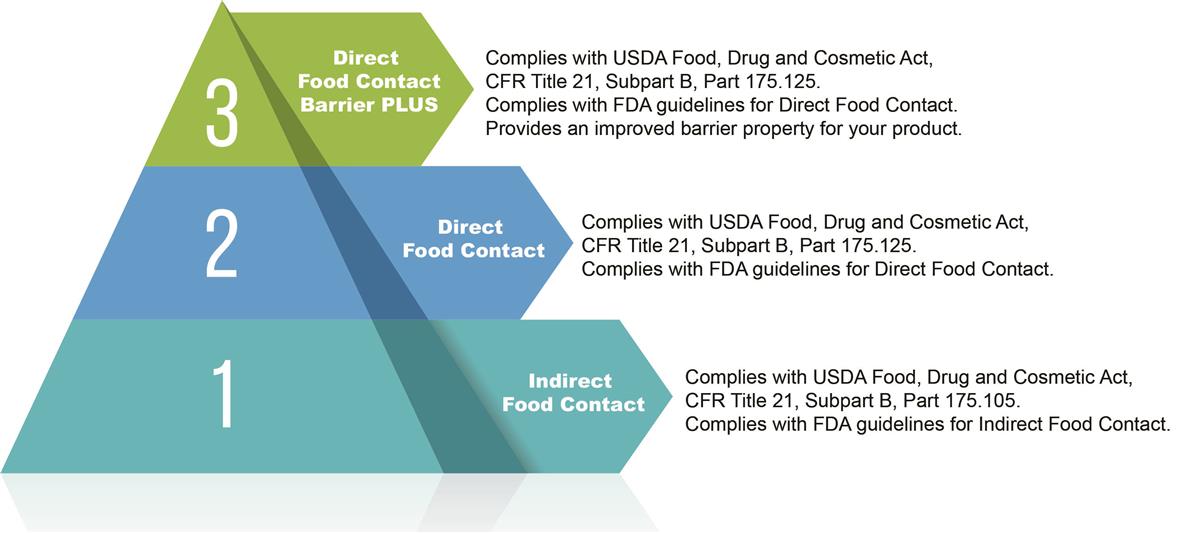 ALL of these tapes are ideal for:
Bakery & Snack
Candy
Fresh Produce
Shelf Stable Foods
Meats & Cheeses
Refrigerated & Frozen
Microwaveable Foods
Personal Care Items
When it comes to your brand integrity, trust Sealstrip, a full-service provider to meet increasing compliance standards.
With over 40 years of engineering innovative solutions, Sealstrip Corporation provides flexible packagers with the resealable and easy open packaging solutions that are essential to compete in today's consumer market. The company designs and manufactures applicators that retrofit to customers' existing wrapping machinery. Sealstrip also manufactures the pressure-sensitive tapes used to form the easy open and resealable features on flexible packages. Although Sealstrip distributes worldwide, products are designed and made in the USA.