Recyclable
Sustainability initiatives are globally recognized and growing. Recyclable packaging is one of the primary goals of major brands and a key factor in consumer purchasing decisions.
Sealstrip recently developed VerdeSeal – a recyclable material applicable to any of our product lines with no loss in efficiency. Adding VerdeSeal easy open or resealable to your recyclable packaging means you have consumer-loved convenience AND a fully recyclable package! Learn more about VerdeSeal!
Sealstrip Easy Open & Resealable Solutions Can Also Be Recyclable Solutions!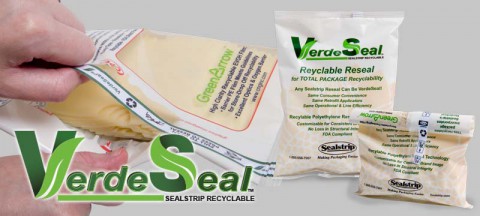 VerdeSeal
VerdeSeal is Sealstrip Corporation's answer to the packaging industry's demand for sustainable, recyclable solutions.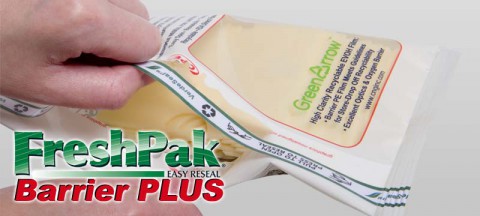 FreshPak Barrier PLUS System
The FreshPak Barrier PLUS System provides superior barrier protection, recyclability, and an easy open, resealable feature with unique TamperTear feature for enhanced tamper evidence.