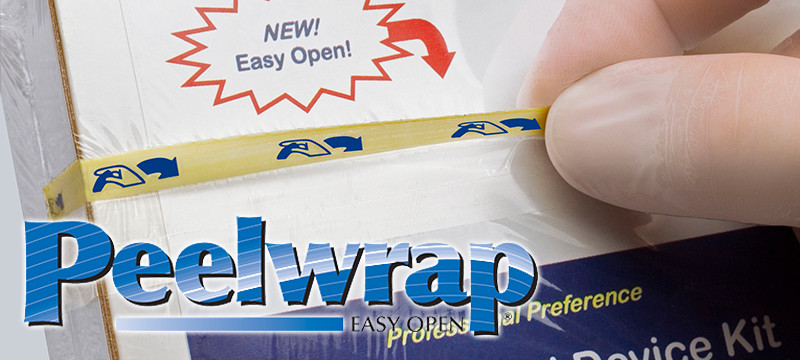 Peelwrap
An easy open feature for shrink and non-shrink packaging, Peelwrap® removes most of the packaging film with one pull. Peelwrap is a wide, pressure-sensitive tape non-adhesive linear edge that provides an area to hold onto and pull, to open the package. The Peelwrap is applied over a perforation in the film. The Peelwrap applicator mounts onto the wrapper, perforating the film and applying the Peelwrap material continuously. The end user grips the non-adhesive area and tears downward, opening the perforation and removing the film. Common easy open applications include medical devices, frozen pizza, printed forms, single-serve foods, and multi-packs.
The system includes the Peelwrap tape and the Peelwrap applicator.
Perfect for:
Medical Devices
Frozen Pizza
Food Service Items
Peelwrap Applicators
The Peelwrap Applicator designed and built by Sealstrip Corporation perforates the upper or lower layer of the center-folded film, and applies the Peelwrap material over the perforation. The Peelwrap material has a non-adhesive edge in the linear film flow direction to provide a grip area for opening.
The Peelwrap unit mounts in the film unwind area of the wrapper. All mounting brackets are made to fit the individual wrapper. The applicator replaces the entire film unwind area to ensure smooth, consistent delivery to the wrapper through use of a motorized film assist and brake control unwind.
Peelwrap Specifications:
Weight: 75-150 pounds
Air: 40 PSI, .5 cfm
Electric: 110 volt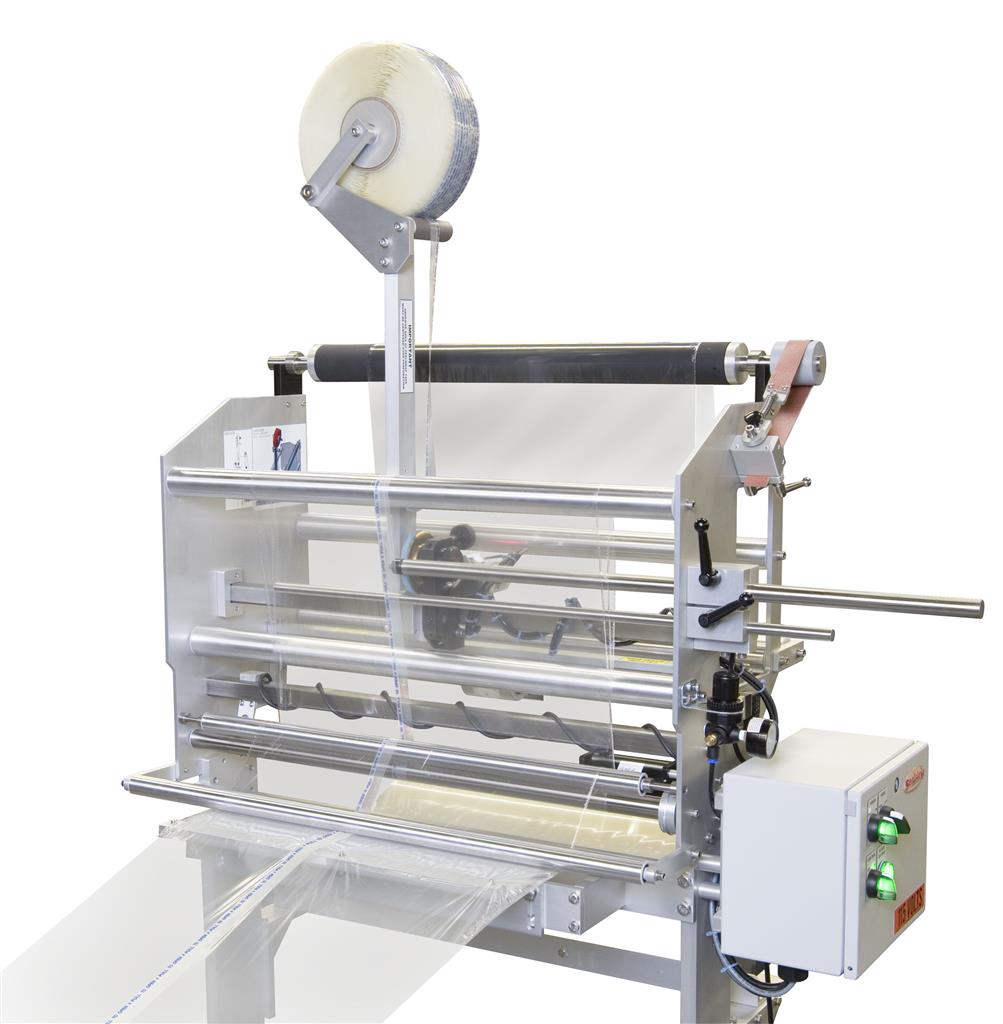 Peelwrap Tape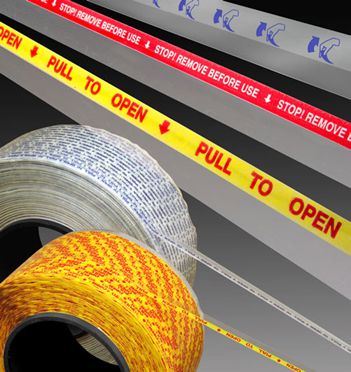 Peelwrap is a pressure-sensitive material that, when used with Sealstrip's Peelwrap applicator, creates an easy opening feature for shrinkwrapped packages. The Peelwrap material is a pressure sensitive tape with a dry edge, non-adhesive grip area.
Peelwrap is applied in-line with the adhesive area centered over a perforation in the film. The package is then wrapped as usual and sent into the shrink tunnel. The non-adhesive area provides a grip area to facilitate the opening of the package.
Peelwrap tapes are available custom printed at standard or custom widths.
Call 1-888-658-7997 for more information about the Peelwrap system.