FreshPak Applicators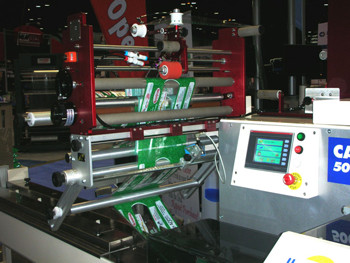 The FreshPak® applicator mounts at the film unwind area of your wrapper, slits the film in the film-flow direction and applies the FreshPak tape over the slit. The mounting is custom designed to fit each individual wrapper. The FreshPak applicator is manufactured in the USA.
The FreshPak applicator utilizes a smooth simple rotary unwind adding package efficiency, durability, and consistency to your production line.
Call 1-888-658-7997 for more information about the FreshPak system.