Peel&Seal Materials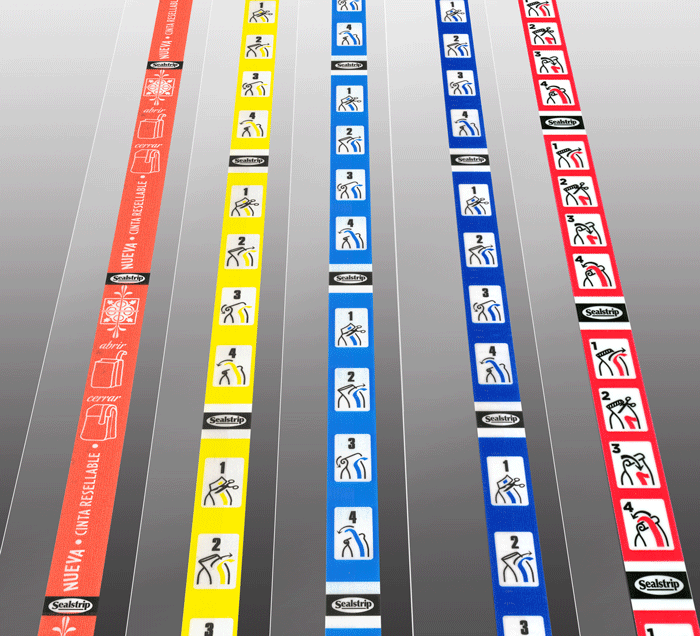 Peel&Seal material is a pressure sensitive tape with a linear non-adhesive printed grip edge. Standard widths are 1″ (25mm) and 1.25″ (32mm). The long length rolls provide extended run times. Along with being freezer compatible, and moisture resistant, Peel&Seal is FDA compliant and is compatible with a wide variety of film structures.
The tape comes in a standard red and black instructional print and can also be customized with branded graphics and optimized width.
Peel&Seal is a cost effective alternative to traditional reclosable features such as zipper packaging or tin ties.
Peel&Seal is patented in the USA and Canada.
NOW Available as Recyclable Material!