SealAcross Pre-Applied Rollstock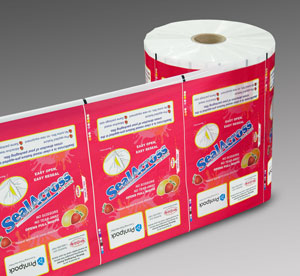 At Sealstrip, the SealAcross label is applied to the packaging film in the cross direction of film flow, creating balanced, pre-applied rollstock that is easy to run on any wrapper or VFFS bagger. The package created on a VFFS bagger or a flow wrapper opens full width and reseals with simple press to reseal.
Little to no extra film is needed, the package size remains the same and the package's barrier properties are maintained. Because no new equipment is needed, there is no downtime, training or special maintenance required.
Call 1-888-658-7997 for more information about the SealAcross system.