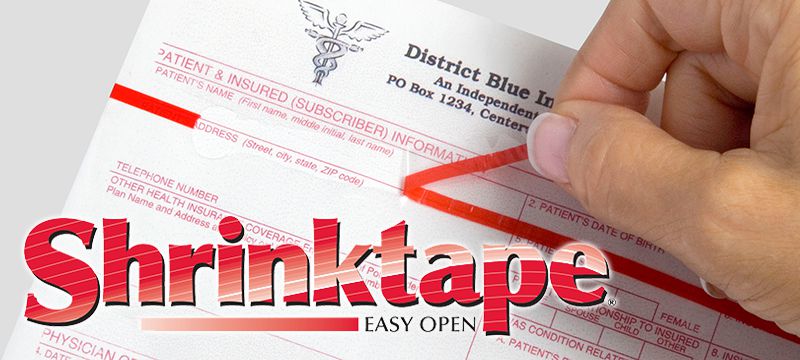 Shrinktape
For shrink packaging, Shrinktape® provides an inexpensive, recognizable feature to create an opening in the shrink film.
Shrinktape is narrow and creates little interference with package graphics.
The Shrinktape Applicator applies the Shrinktape and forms a tab in the package for the initial opening point. The end user pulls the tab, and the Shrinktape creates a tear in the film.
Common easy open applications include stationary paper, medical devices, fruit, and OTC pharmaceuticals.
Perfect for:
Bakery
Medical Devices
Printed Forms
Shrinktape Applicators
Sealstrip manufactures a complete line of Shrinktape® applicating equipment which ensures trouble-free dispensing of our long-length rolls. All machinery is built specifically to fit your shrink wrapper. The Shrinktape applicator mounts between the film unwind and the product wrapping section of the shrink wrapper.
The Shrinktape applicator is designed and built by Sealstrip and applies the Shrinktape to the film and forms a tab for easy opening of the package. The Shrinktape applicator employs a brake controlled dancer unwind for smooth unwinding of the packaging film. The tab former is air driven, and a positionable roller allows for consistent and exact placement on the package.
Shrinktape Materials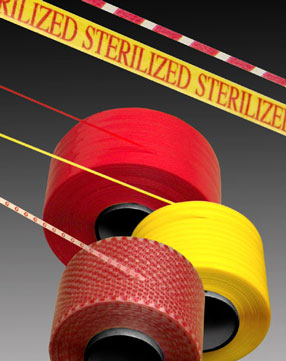 Shrinktape® is a narrow width, self-wound, shrinkable, pressure-sensitive tape that is a cost effective easy-opening feature for shrink packaging.
Super Shrinktape is available for applications requiring a higher percentage of shrink.
Shrinktape's high initial tack adhesive needs only light pressure to ensure perfect bonding to the shrink film.
Shrinktape can be custom printed in standard or custom widths.
Call 1-888-658-7997 for more information about the Shrinktape system.