Lightweight materials extend shelf life and offer sustainability benefits
Lightweight materials extend shelf life and offer sustainability benefits.
Article excerpt from September Issue of Snack Food & Wholesale Bakery, page 46- see full article here.
Packaging materials have evolved to meet new demands today's snack and bakery market. A desire for longer shelf life paired with fewer preservatives in the foods and healthy eating overall has prompted the need for lightweight packaging, thinner barrier materials and convenience features on thinner, more-sustainable substances. Because the consumption cycle of packaged foods is growing longer, the packaging needs to work harder to preserve and extend the freshness of perishable products.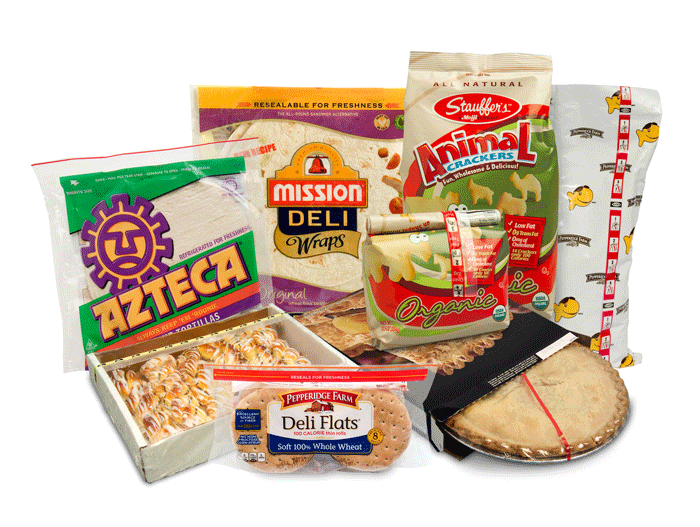 ....
Reflecting the trend toward multi-functionality and food safety, Sealstrip Corp., Gilbertsville, PA, recently introduced a series of tapes that provide both barrier and FDA compliance. "In regard to sustainability, traditional reseal features add more weight to the package, require more energy to produce and affect line efficiency. With Sealstrip's tapes, very little weight is added, very little energy is used to apply the feature, and line speeds are unaffected," says Jo Anne Forman, director of product development.
....
Heather Chandler, president, Sealstrip Corp., says MAP solutions are becoming less capital-intensive. "In the past, MAP equipment had a high price tag with little flexibility for changing package size. Due to both material advances and machinery changes, MAP is now attainable with standard flow wrap equipment. Sealstrip applicators easily retrofit to existing flow wrappers, with no reduction in line speed, creating a cost-effective, easy open and/or resealable packaging solution that maintains the required hermetic barrier of the package."
Making packaging innovations easier to implement and more cost-effective will go a long way toward building new levels of consumer loyalty to snack and bakery brands.
SnackFood &Wholesale Bakery article by Neil Lorenzi
Sealstrip also feature in this issue on page 50 or click here!