Peelwrap Tape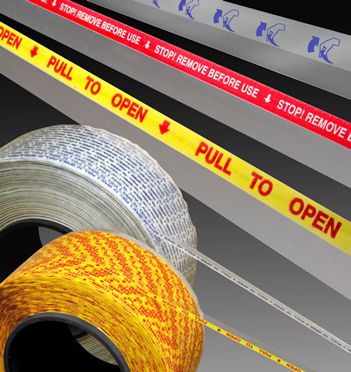 Peelwrap is a pressure-sensitive material that, when used with Sealstrip's Peelwrap applicator, creates an easy opening feature for shrinkwrapped packages. The Peelwrap material is a pressure sensitive tape with a dry edge, non-adhesive grip area.
Peelwrap is applied in-line with the adhesive area centered over a perforation in the film. The package is then wrapped as usual and sent into the shrink tunnel. The non-adhesive area provides a grip area to facilitate the opening of the package.
Peelwrap tapes are available custom printed at standard or custom widths. *NEW* RECYCLABLE!