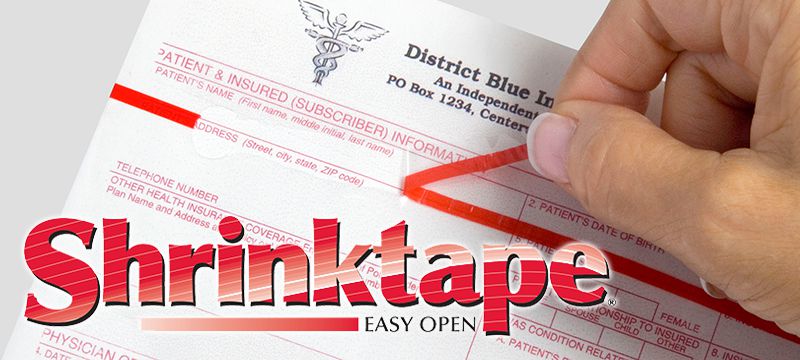 For shrink packaging, Shrinktape® provides an inexpensive, recognizable feature to create an opening in the shrink film.
Shrinktape is narrow and creates little interference with package graphics.
The Shrinktape Applicator applies the Shrinktape and forms a tab in the package for the initial opening point. The end user pulls the tab, and the Shrinktape creates a tear in the film.
Common easy open applications include stationary paper, medical devices, fruit, and OTC pharmaceuticals.
Perfect for:
Bakery
Medical Devices
Printed Forms
Learn More: