Shrinktape Material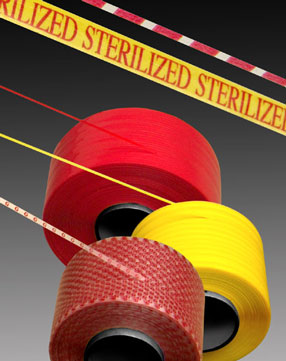 Shrinktape® is a narrow width, self-wound, shrinkable, pressure-sensitive tape that is a cost effective easy-opening feature for shrink packaging.
Super Shrinktape is available for applications requiring a higher percentage of shrink.
Shrinktape's high initial tack adhesive needs only light pressure to ensure perfect bonding to the shrink film.
Shrinktape can be custom printed in standard or custom widths.