Sealstrip at Snaxpo 2018!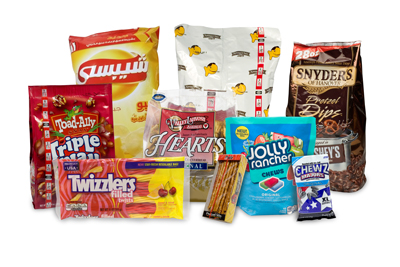 Sealstrip Corporation is excited to exhibit at snack food's biggest show, Snaxpo, March 12-14, 2018. Visit booth #1223 for the easy open and resealable features needed to compete in today's snack market!
Why add a Sealstrip easy open, resealable feature to your snack packaging?
Consumer convenience - it's so easy to use!
Product protection and freshness
Tamper evidence
Efficient and award-winning technology
Visit Sealstrip's booth #1223. Register for free today!
If you would like to schedule an appointment to discuss Sealstrip's products at Snaxpo, or you would like more information contact us here.
About Sealstrip
With over 40 years of engineering innovative solutions, Sealstrip Corporation provides flexible packagers with the resealable and easy open packaging solutions that are essential to compete in today's consumer market. The company designs and manufactures applicators that retrofit to customers' existing wrapping machinery. Sealstrip also manufactures the pressure-sensitive tapes used to form the easy open and resealable features on flexible packages. Although Sealstrip distributes worldwide, products are designed and made in the USA. Learn more at here!