Shelf Stable Foods Packaging Solutions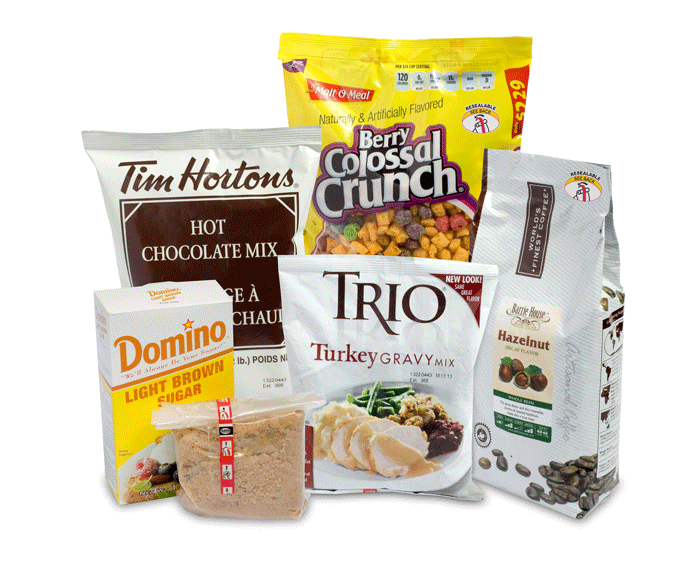 We offer several different easy open and resealable solutions for baked goods.
Peel&Seal provides an easy to use resealable feature for powdered products, ingredients and mixes packaged on VFFS baggers.

Peel&Seal maintains freshness during consumption, protects the product from infestation, reduces waste and compacts package size for easy storage and portability.

*NEW* SealAcross is an intuitive easy open and resealable feature with full width opening - great for easy access and keeping foods protected.
Please call 1-610-367-6282 to discuss your application.