Award Winning Reseals with Bottom Line Friendly Benefits
When is an award-winning packaging solution a Win-Win-Win?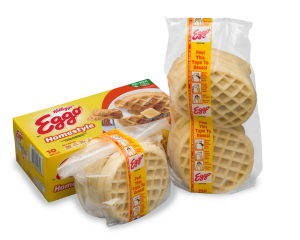 When it's a Sealstrip feature!
Sealstrip Corporation has a history of providing award-winning flexible packaging innovations with our easy open, easy reseal applicators and pressure sensitive materials. How does that benefit you, the customer? By always striving to provide a product that is both cost-effective and functional!
The current packaging landscape is dramatically influenced by brand sustainability goals, consumer demands, and the economic climate. Sealstrip product development is driven by these factors and our customers' requests. (If we happen to develop an award-winning product, that's just icing!)
Win: Bottom Line Friendly Features
Let's start with the elephant in the room - cost. As the economy has shifted due to the pandemic and world events causing human resource and supply chain issues, cost has become an even more prevalent issue when looking at packaging production. However, consumers have historically recognized the cost-benefits of better packaging, and continued to make purchasing decisions based on these. Sustainability, food-saving, and convenience are among a few of the top consumer-preferred packaging attributes. That's not to downplay that cost is ultimately a factor with inflation - that's why Sealstrip provides convenience packaging systems where cost and function cross at the apex. Our features are friendly to your bottom-line.
Win: Sustainability
One of the ways our features are cost-effective is they are lightweight. Lighter packaging materials provide numerous cost benefits, from less energy used in production, to transportation cost savings, to less end-of-line waste, but also they're more sustainable! Lightweight packaging can provide the same function with a fraction of the costs, a reduced carbon footprint and LESS PLASTIC. Brand goals and global initiatives have been very clear in striving for multiple sustainability results in the packaging industry. By continuing to innovate and source cutting-edge materials, Sealstrip features have always been able to maintain functionality with less material, and even product recyclable reseal materials!
Win: Award-Winning Innovation & Consumer-Loved Convenience
Why are Sealstrip features packaging awards winners? Our applicators and easy open, resealable materials are innovated to excel on production lines, in the hands of consumers, and with regard to global trends and customer goals. Efficient and easy line integration with retrofit applicators and headache-free materials are consistently appreciated by operations managers around the world, and consumers have continuously expressed satisfaction with the convenience features added to their favorite products. Many of the awards highlight trends and brand goals such as sustainability, saving food, and industry experience improvements - all of which Sealstrip features have aimed to provide flexible packagers. But, don't just take our word for it, over the years, Sealstrip packaging designs have won a variety of prestigious awards from Flexible Packaging Achievement Awards, to Worldstar and AmeriStar Awards. And we're not done yet!
Check out our winning resealable features below:
Or view our industry page for solutions that fit your market - Sealstrip designs for a variety of products!
More than a little curious how you can win with Sealstrip? Ask us about free custom samples today! Our team will help you find the best convenience feature for your product and packaging, and send you fully functional samples!