Sealstrip Wins Ameristar for Frozen Foods, Kellogg's® Eggo with Peel&Seal® Resealable
Sealstrip is honored to accept the 2022 Ameristar Packaging Award for the frozen foods category with Kellogg's® Eggo with Peel&Seal® Resealable!
Kellogg's® Eggo® is America's bestselling waffle. The brand's packaging goal was to delight their consumers by offering an easier to use resealable package with reliable convenience, that better maintained product quality in the freezer, and kept their brand top of mind once the printed box was recycled. Kellogg's also needed a product that was sustainable and economical. Sealstrip's newest Peel&Seal® product line offers a more sustainable footprint with the development of innovative direct food contact materials technology and manufacturing methods. Peel&Seal offered better overall economics with advancements to both the tape materials and in-line applicators. Consumers have been elated with the new resealable feature on Eggo's package! Contact us for more information!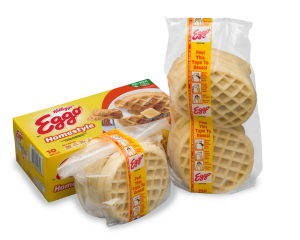 Learn more about Sealstrip award-winning features here!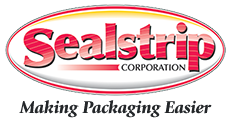 With over 40 years of engineering innovative solutions, Sealstrip Corporation provides flexible packagers with the resealable and easy open packaging solutions that are essential to compete in today's consumer market. The company designs and manufactures applicators that retrofit to customers' existing wrapping machinery. Sealstrip also manufactures the pressure-sensitive tapes used to form the easy open and resealable features on flexible packages. Although Sealstrip distributes worldwide, products are designed and made in the USA.